Who will benefit from this course?
This course will benefit students and professionals starting a new project, moving teams or starting a new role in the crop protection industry and teaches essential agrobiological aspects of Crop Protection.


What is the purpose of this course? 

By understanding the factors determining active ingredient uptake and translocation as well as the essential principles of adjuvants and formulation types, the application and bioavailability of crop protection formulations can be optimized, enhancing efficacy, providing product differentiation and addressing environmental and regulatory challenges.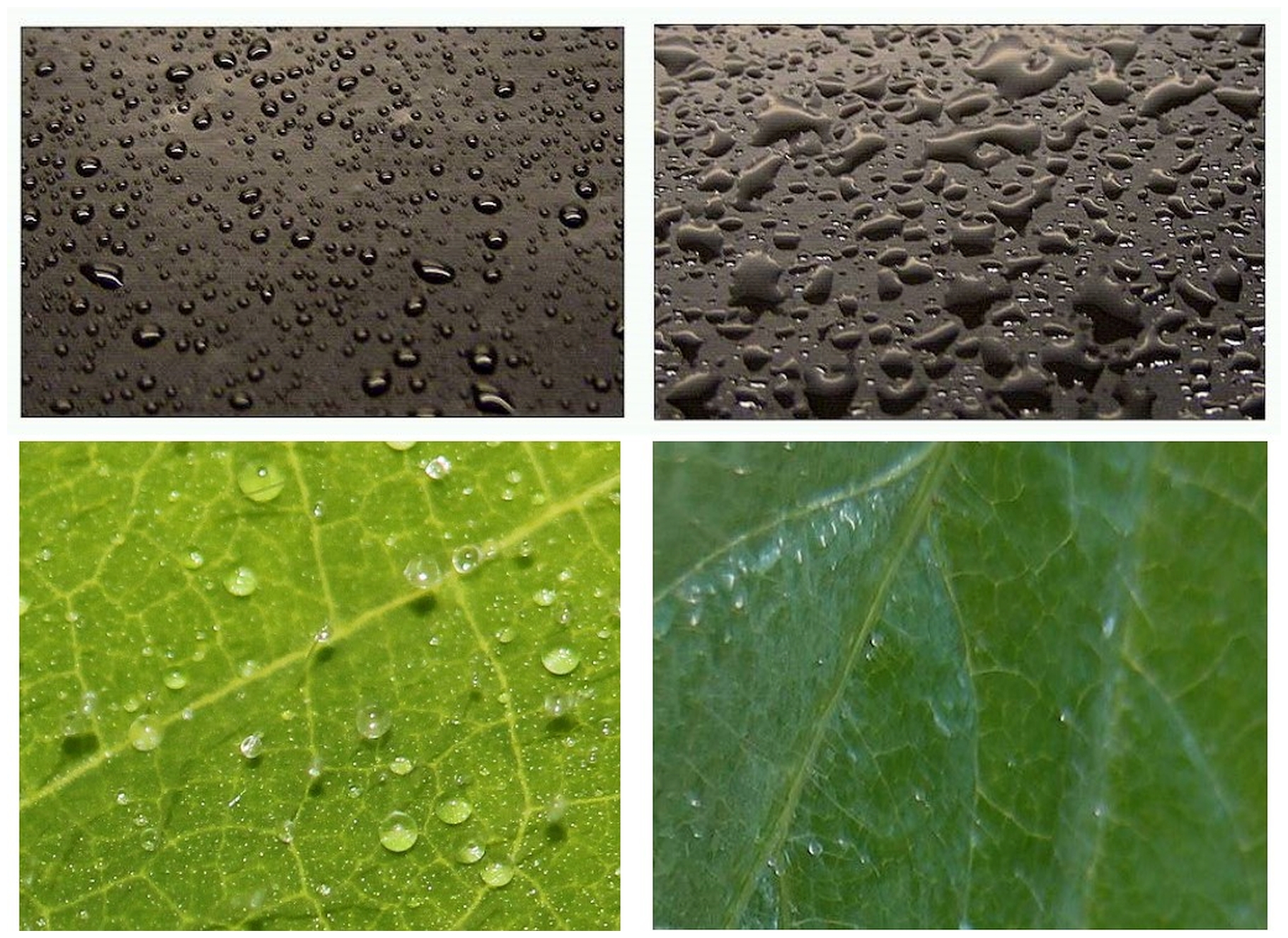 Active ingredient uptake and translocation
The biological activity of a crop protection product is determined by its active ingredient, which may be formulated to improve handling, storage, application and bioavailability.

Bioavailability refers to the extent a substance or active ingredient becomes available to its intended biological target site, and is determined by active ingredient concentration at site of application, anatomic & physiological characteristics of the absorptive site and active ingredient solubility.

This course provides an insight into plant physiology and anatomy as barriers to active ingredient uptake and translocation, as well as active ingredient physical-chemical properties determining their uptake and translocation.
What are the main learnings/takeaways from this section?

Participants will understand that leaf physiology, anatomy and morphology are a function of a number of factors, including plant type and species, leaf age and environment, and influence how spray droplets and active ingredients interact with the leaf. The primary challenges to active ingredient uptake are the cuticular and cell wall barriers, while active ingredients may be translocated throughout the plant apoplastic or symplastic pathways, according to their lipophilicity and dissociation constants. 

Depending on its intended use, a pesticide active ingredient may require an element of water solubility (hydrophilicity) to allow it to be transported and distributed within the plant, while having some non-aqueous solubility (lipophilicity), to allow it to permeate across biological membranes. To predict pesticide mobility (xylem & phloem translocation) in plants, we need to consider not only the solubility of the active ingredient (logP) but also its dissociation constant of the molecule (pKa), i.e. the charge of the molecules at physiological pH, as well as its molecular mass and melting point.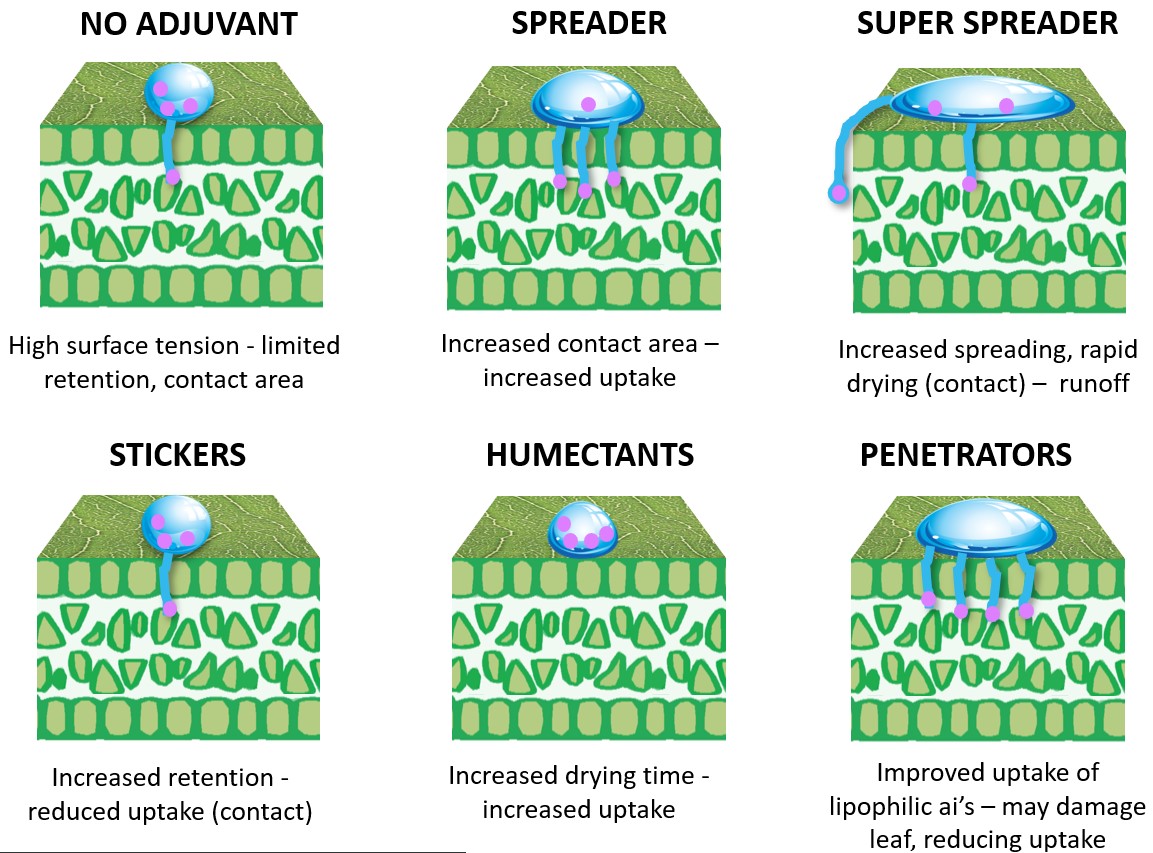 The course goes on to cover modifier and activator adjuvants and their effects on the bioavailability, stability and application of pesticide formulations.
What are the main learnings/takeaways from this section?

Participants will have an understanding and overview of Modifier adjuvants that affect the physical properties of the product and spray solution and Activator adjuvants that increase the biological effectiveness of a pesticide – what they are, how they work and which to use – and which challenges the various adjuvant types address. In addition, priorities and trends in adjuvant development will be considered.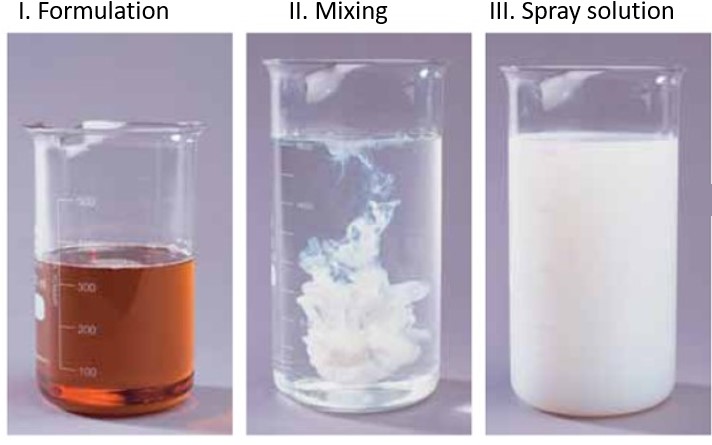 Formulation Types
Finally, this course provides an overview into simple solutions, suspensions and emulsions of pesticidal active ingredients in solid and liquid formulations to the formulation of multiple active ingredients through complex formulations, as well as an overview of formulation strategies and trends.
What are the main learnings/takeaways from this section?
Participants will have an understanding and overview of pesticide formulation as a technology to optimize the combination of pesticidal active and inert ingredients to make the final product biologically effective, stable and safe. Based on this overview, formulation strategies and selection criteria will be covered. In addition, formulation trends focusing on the shift to formulation types that are easier and safer to handle and apply, have reduced environmental toxicity, are able to combine multiple (often incompatible) active ingredients will be considered, as well as the unique requirements and challenges for biopesticide formulation.




Course material

The course materials for this program are designed to provide comprehensive resources for participants. Each module includes instructional videos that cover the key concepts and topics. These videos will remain accessible even after the completion of the course, allowing participants to revisit the content for future reference. This ensures that participants can review the material at their own pace and reinforce their understanding of the subject matter.
In addition to the videos, participants will have access to downloadable resources. This includes a downloadable version of the slides used in each module, which can serve as a helpful visual aid for reviewing the content. Furthermore, participants will also have the opportunity to download a PDF copy of the book "PESTICIDES & BIOPESTICIDES - FORMULATION & MODE OF ACTION" This comprehensive resource will be available to all participants, providing them with a valuable reference guide that they can consult even after the course has ended. These downloadable resources aim to support participants in their continued learning and application of the course material.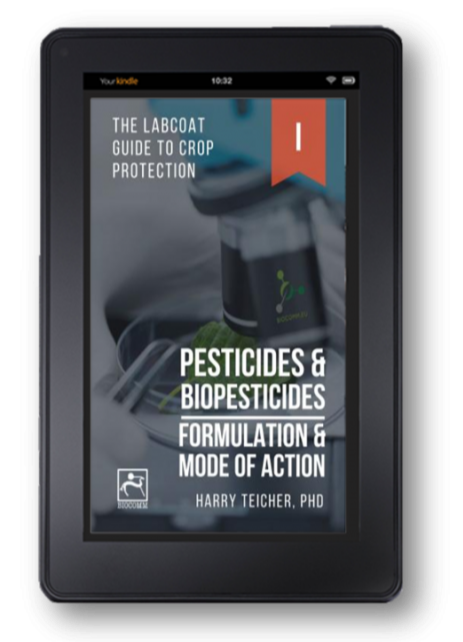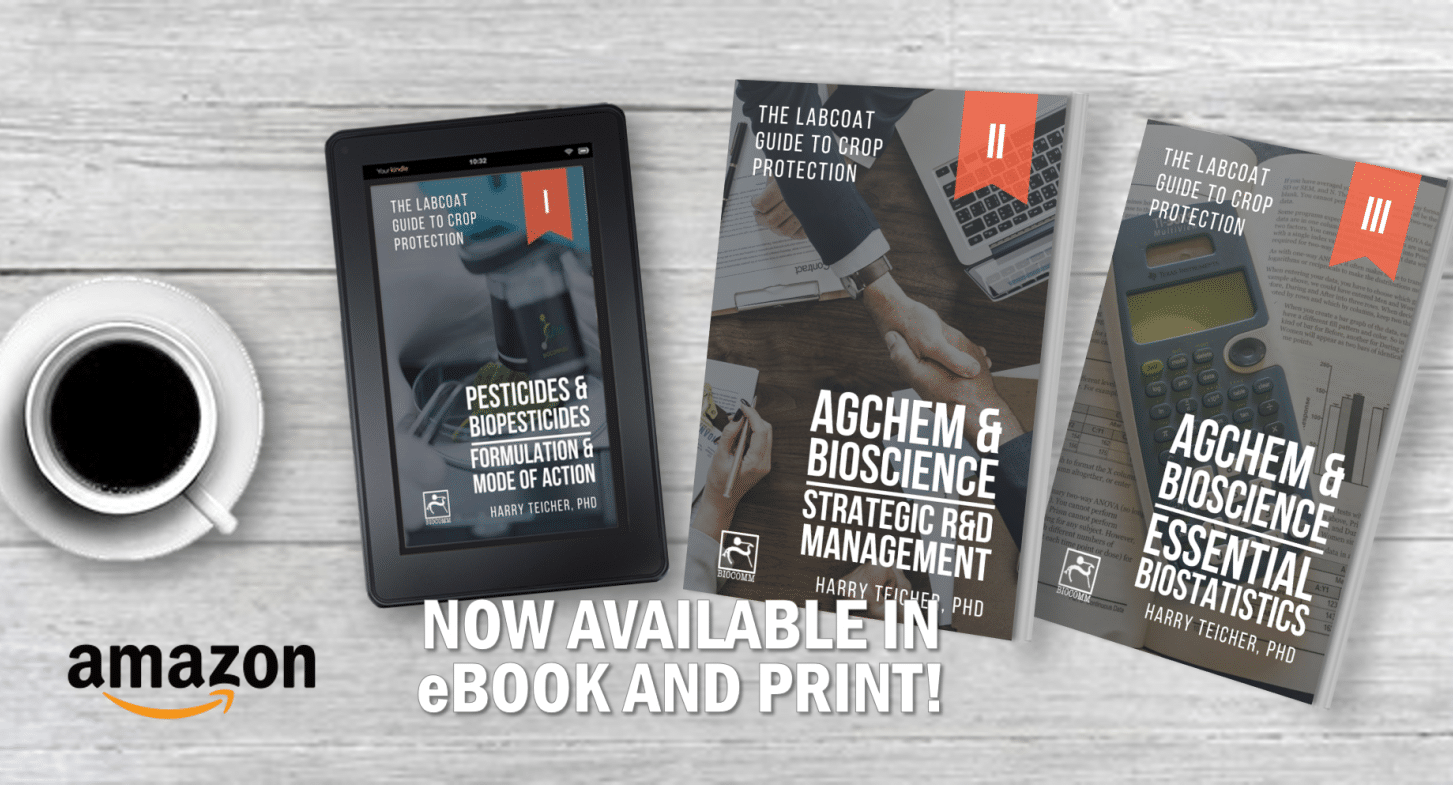 The LABCOAT GUIDE TO CROP PROTECTION book series

To supplement these courses, BioScience Solutions has published a series of books that provide an easily accessible introduction to essential principles of Pesticide and Biopesticide Mode of Action and Formulation, Biostatistics, and Strategic R&D Management for Pesticide & Biopesticide R&D.


Check your inbox to confirm your subscription
Other Products
Available courses, bundles, and coaching products.